Tuesday, May 21, 2013
Monday, May 20, 2013
Monday, May 20, 2013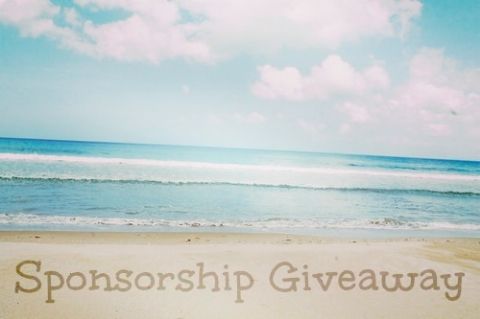 It's that time again - I'm giving away
THREE Getting Weirder
spots (the large ads) and
FIVE A Little Weird
spots (medium ads). That means
EIGHT
winners total.
Why am I doing this? I love this community and one of my favorite things about it is how supportive everyone is. So I want to give some of that support back in the form of sponsorships. I want to see
YOUR
ad on my sidebar and I want to send my readers to
YOUR
blog. I understand that not everyone has the extra cash to pay for sponsorship so I think that a giveaway is the best, most fun way to play the sponsorship game.
The eight winners will be announced and emailed on Monday May 27th and the ads will be displayed starting on the 1st of June.
The

ONLY

rule is that sponsors from this mo

nth

will not be allowed to enter this giveaway
Give someone else a chance to win!
But once

next

month has passed you absolutely can feel free to enter again!
So without further ado, here's how to enter!
Good luck!

This Month's Featured Sponsor:
22 wonderful thoughts
// categories:

giveaway
Friday, May 17, 2013
Friday, May 17, 2013
10 Things That Made Me Happy This Week
1. Starting to get over my cold
2. Spicy popcorn chicken
3. Yellow nail polish
4. Fringe
5. Warm weather
6. Sandals
7. Popsicles
8. College students are finally leaving
9. My lone tulip outside
10. Tickets to see Wicked

This Month's Featured Sponsor:
31 wonderful thoughts
// categories:

happy day